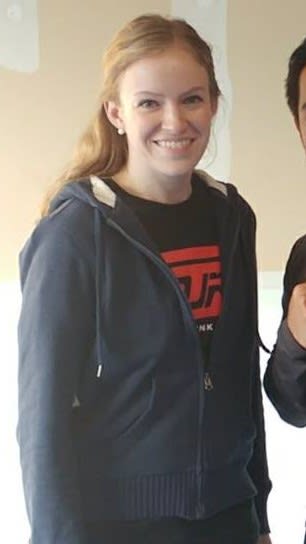 Hannah Jaeger
Hannah is a MDJKD Coach who helps young women empower themselves by learning how to overcome their anxiety, fear, and stress through the practice of Jeet Kune Do.
Before coaching Jeet Kune Do, Hannah trained in Krav Maga, where she learned essential self-defense concepts and conditioning. After several successful years as a Kravist, Hannah began learning Jeet Kune Do and Kali in order to expand her ability defend herself as a young woman as well as helping to deal with the stress of a successful career in medical field. Now she coaches women and young professionals on how to protect themselves emotionally as well as physically.
Hannah enjoys baking and often supplies healthy (and sometimes very unhealthy) snacks and treats for MDJKD students. She also enjoys reading and horseback riding.