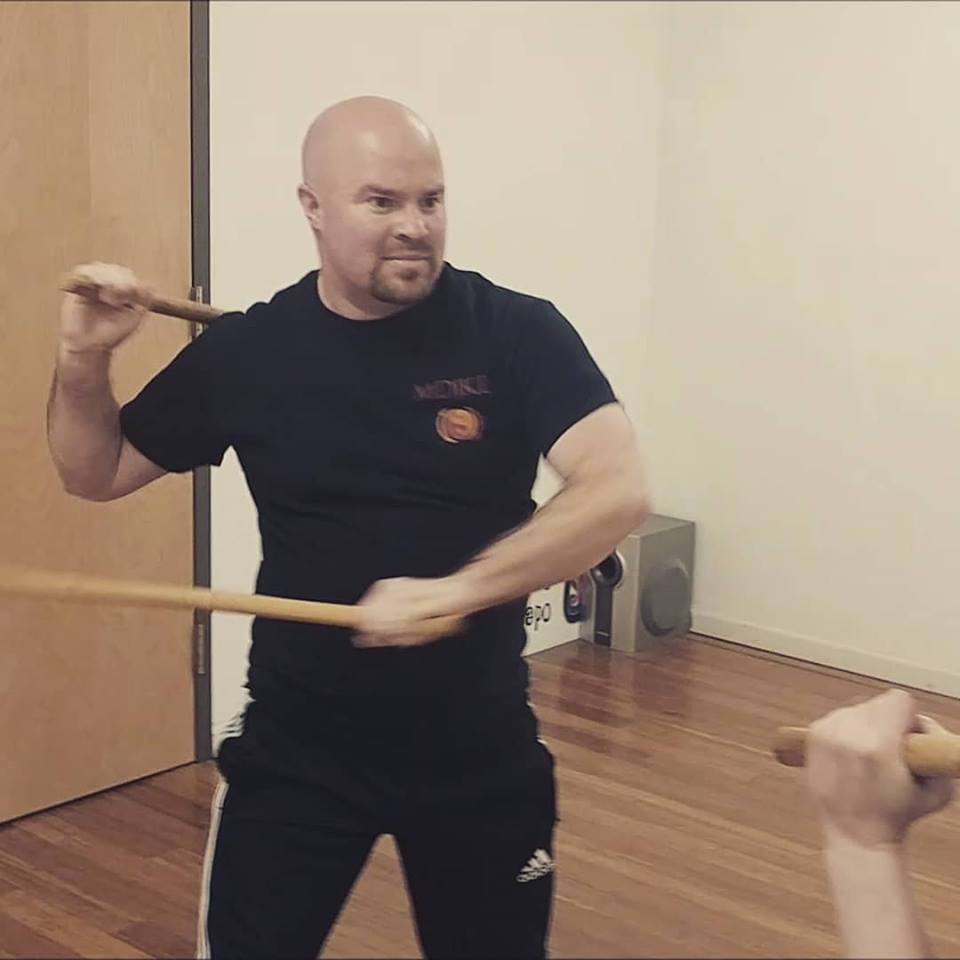 JB MuSsang Jaeger
JB MuSsang Jaeger is the Head Instructor at Maryland Jeet Kune Do, where he oversees all of the training sessions, including Kids Martial Arts, fitness classes, and adult martial arts and self-defense classes.
JB has trained law enforcement agents and military personnel from around the world, worked with at-risk youth and victims of sexual assault, and coached world champion fighters. He worked for two decades as a bouncer at bars in clubs in Annapolis, Baltimore, and Washington, DC. He also spent seven years studying Seon (Korean Zen) while living in a Buddhist temple, where he became the only Westerner licensed to teach Cheolryun Gwonbeop, a form of martial meditation. JB helps adults and young people find learn how protect themselves and gain personal freedom through the martial art and philosophy of Jeet Kune Do.
JB is a military brat who has lived all over the world. He enjoys listening to live music and sipping on rye Manhattans.