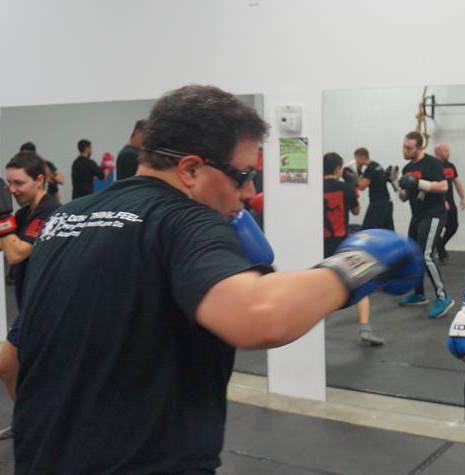 John Fitzpatrick
John is an Assistant Instructor at Maryland Jeet Kune Do, where he is responsible for teaching beginner and advanced students, including adult martial arts and self-defense courses.
John has worked with various instructors in the self-defense field, such as Kelly McCann, earned high rank in Bujinkan Budo Taijutsu, a Blue Belt in Brazilian Jiujitsu, and an Apprentice Instructorship in the Jeet Kune Do Athletic Association, among other distinctions in the fields of martial arts and self-defense. John helps martial arts and self-defense students to increase their ability to defend themselves through his knowledgeable and experience instruction.
John is a long time Marylander who enjoys cooking, crafting weapons, and writing for his Facebook page, Charm City Combatives.