Introduce Your Child To The World Of Jeet Kune Do In Our Kids Martial Arts Program!
At Maryland Jeet Kune Do, we're committed to helping our young students develop skills for all aspects of life, including self-defense and physical fitness. Our Kids Martial Arts Classes in Millersville surround students with positive role models and offer hands-on instruction in the art of Jeet Kune Do.
We help students ages 7-13 learn the art of fighting - without fighting and we work hard to help them master the will and enjoy success in all aspects of life.
Learn more or get started today! Just fill out the short form on your screen.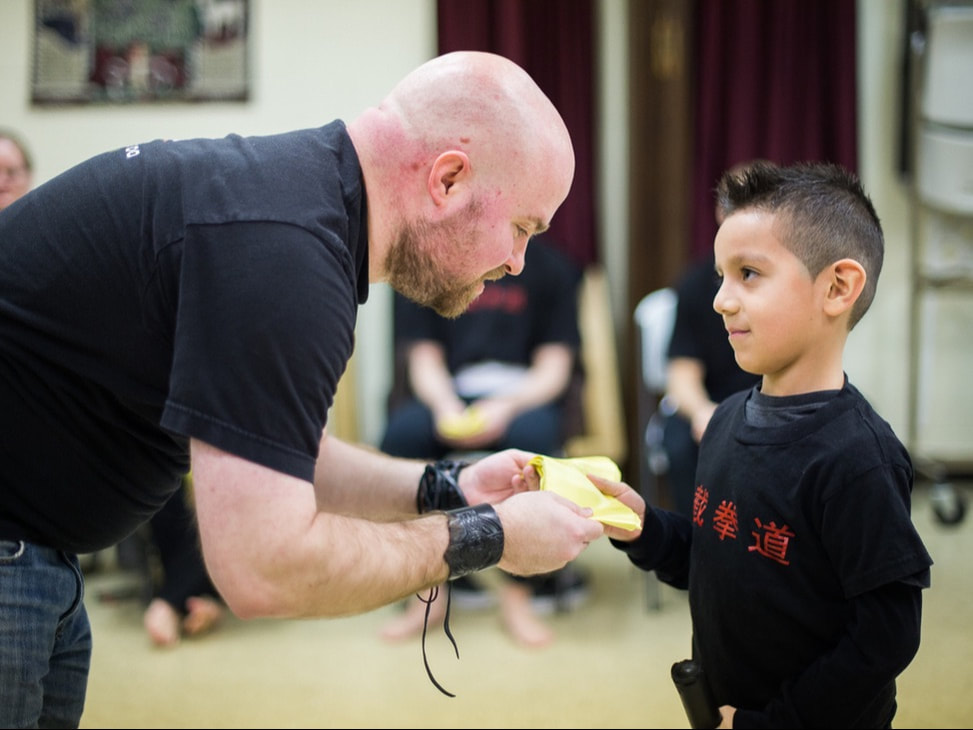 Our Kids Martial Arts Classes Help Students All Across Millersville, Odenton, and Severn Thrive
We know how important it is to keep our children active. And we're making it more exciting than ever for them to do it. Our Kids Martial Arts Classes include new exercises and challenges every class. And we keep students motivated with a progression of new skills.
We're here to teach our students that fighting is not the answer, using the philosophies and practices first established by Bruce Lee himself.
As Bruce Lee said, our training "is a way of life, a movement toward will power and control, though it ought to be enlightened by intuition."
At Maryland Jeet Kune Do, children all across Savage, Laurel and North Laurel can:
Develop balance and coordination
Build strength and agility
Learn core self-defense skills
Establish lifelong habits of physical activity
And Don't Forget: We're Preparing Students For All Aspects Of Life
At the end of the day, the physical skills we impart on our students are important. They create a foundation for everything we do.
But our goal is to go beyond just the kicks and punches and self-defense strategies. We're here to help students all across Savage and North Laurel develop well-rounded tools like communication and teamwork and respect for others.
We use this discipline as a tool to sharpen the mind and liberate your child in everything they do.
No matter what path your child takes in life, they'll quickly learn to rely on the skills we build at Maryland Jeet Kune Do to find success in everything they do.
Our Kids Martial Arts Classes can help your child:
Improve their focus and attention to detail
Persevere through every challenge
Learn discipline and self-control
Face life with unwavering self-confidence
Ready To Get Started? Join Us In Anne Arundel and Howard County For Our Action-Packed Kids Martial Arts Classes!
At Maryland Jeet Kune Do, we are committed to the art of self-defense designed by Bruce Lee and past down for generations. And we're excited to share those tools with young people all across our community.
Jeet Kune Do is a technique for acquiring liberty and we can't wait to share that experience with your child.
Our Kids Martial Arts Classes in Savage can help students of all backgrounds thrive. Just fill out the short form on your screen to see it for yourself!