Master The Art Of Jeet Kune Do In Our Self-Defense Classes
Take on a blend of the most effective self-defense systems in the world at Maryland Jeet Kune Do. Our Self-Defense program offers professional instruction in the systems developed and created by Bruce Lee himself.
Built around the art of Jeet Kune Do, our Self-Defense classes combine the best aspects of Chinese Boxing, Muay Thai, BJJ, Kali, and so much more. We're helping men and women across Savage, Laurel, and North Laurel and beyond stay prepared to defend themselves at a moment's notice.

Just fill out the short form on your screen to get started today or to learn more now!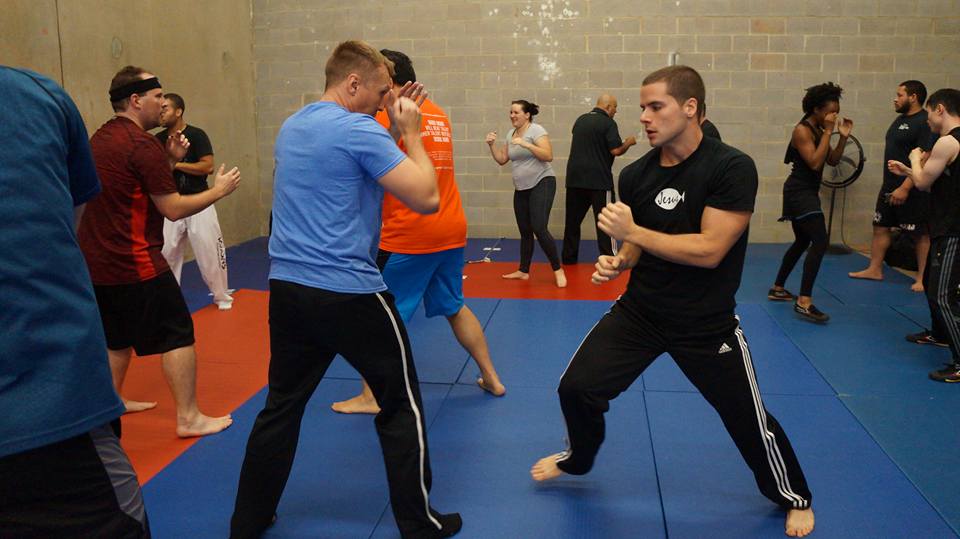 Find The Self-Defense System That Works For You
We are proud to offer a revolutionary approach to Self-Defense, with a program influenced by the best aspects of styles known all around the world. Our team is committed to helping people all across Savage, Laurel and North Laurel stay safe and confident in any situation.
At Maryland Jeet Kune Do, you can learn the best aspects of:
Striking... as adapted from Chinese Boxing styles like Wing Chun and Sanshou. PLUS, styles like Western Boxing and French Savate.
Stand-Up Grappling... develop through styles of Muay Thai and Grego-Roman wrestling.
Ground Fighting... with influences from disciplines like Brazilian Jiujitsu and Catch wrestling.
Weapons Defense... established through the art of Filipino Kali.
Jeet Kune Do is known worldwide as the art of Scientific Streetfighting or MMA for the street. And for good reason. It helps everyone men and women stay ready to defend themselves and their loved ones in the blink of an eye.
Join Us Today For The Best Self-Defense Training In Savage, Laurel and North Laurel!
Don't miss out on your chance to learn effective Self-Defense and train with the very best instructors in town. At Maryland Jeet Kune Do, we're committed to helping you stay safe and prepared for anything life throws your way.
Fill out the short form on your screen to get started today or to learn more about everything we have to offer for Savage, Laurel and North Laurel.